Used Machinery Trading is a wholesale company for traders and foreign exporters, with a fast changing stock that is continuously online. As a trading company we focus on buying, refurbishing and auctioning all kinds of machinery; from engines, bulldozers, quats, shovels and trucks, to aerial work platforms, mini excavators, pallet trucks, forklifts and boats. In short; everything that rides and rolls can be found at Used Machinery Trading.
Why choose Used Machinery Trading?
Always low prices, because we buy in bulk and sell at a sharp price
Low margins for export and auctions
15 years of experience in selling and auctioning machines
Reliable trading partner
Quickly changing and large selection: approximately 500 new machines each month
We take care of everything from A to Z; the buyer reports it and we take care of it
We have our own equipment to collect the goods. Used Machinery Trading takes care of loading and unloading.
All machines are checked, photographed and described by us before the auction. This way you know that what you are buying is good.
Each auction has a viewing day, you are always welcome to view the machines.
Super fast pick-up and delivery service
We are a financially reliable partner; we pay before the machine is picked up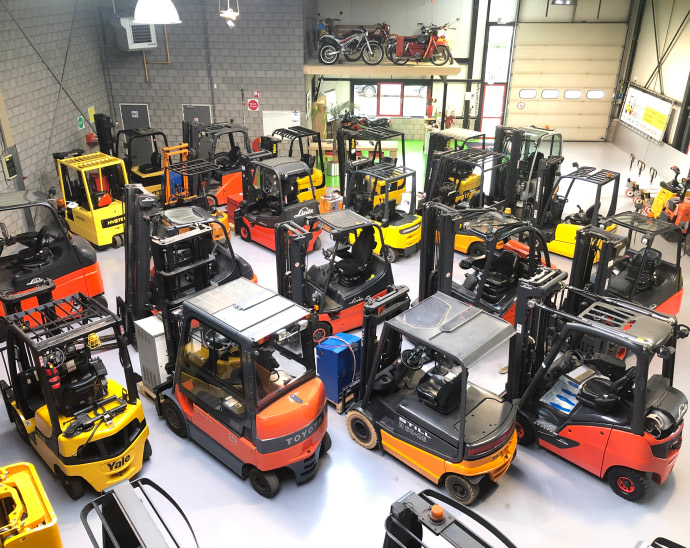 Contact Us
Always a response
Do you have a machine that you want to sell? Then fill in this form and add a few photos. We will look into this as soon as possible and make you an offer.
Address details
Used Machinery Trading B.V.
Wanraaij 35a
6673 DM Andelst
The Netherlands
Opening hours
Mon - Fri: 9:00 to 17:00
Saturday: closed
Sunday: closed.
Message send. We will contact you as soon as possible.
Not all fields have valid content.
Error, message not send. Please try again or contact us.